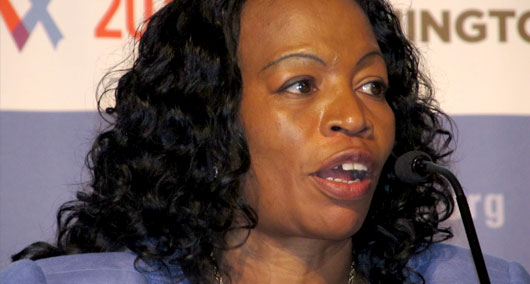 Chewe Luo, UNICEF.
UNITAID, the international fund set up to help countries purchase HIV and TB drugs, is to spend $140 million to speed up and expand the supply of point of care tests for viral load, CD4 counting and early infant diagnosis of HIV infection.
At present many people with HIV in low- and middle-income countries do not have access to these tests because they are expensive and need to be done in high-tech laboratories. Blood samples must be sent away for testing, and the patient may never return to get the results. Point-of-care diagnostics will bring these tests out of the centralised laboratory and get them to the patient so they can get their results immediately.
It is hoped that greater availability of these tests at the point of care will help to diagnose HIV infection in more infants and children, so that they can receive treatment as early as possible. The tests will also support treatment for mothers, reducing the risk of mother-to-child HIV transmission and keeping mothers alive.
In partnership with UNICEF