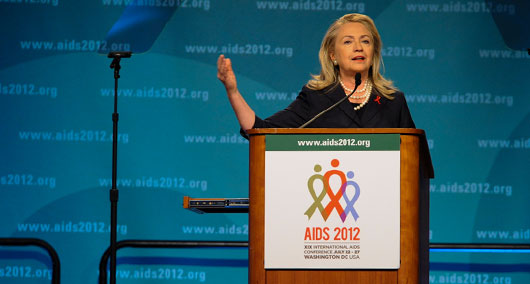 US Secretary of State Hillary Rodham Clinton. ©IAS/Ryan Rayburn - Commercialimage.net
The US Secretary of State, Hillary Clinton, made a number of important funding pledges in her address to the International AIDS Conference.
These included:
$37 million for projects working with injecting drug users and gay men in countries with expanding HIV epidemics.
The Secretary of State used her address to reaffirm the Obama administration's support for the reproductive rights of women.
"Every woman should be able to decide when and whether to have children. This should be whether she is HIV positive or not. There should be no controversy about this. Women need and deserve a voice in the decisions that affect their lives."
In partnership with UNICEF